Red Eyed Tree Frog and Harvest Mouse Snakes and Spiders and Insects Workshop
North Northumberland UK
Workshop Dates for 2023 
Start time 9:30 to 4:00 pm
Cost of the Workshop £130
Red-Eyed Tree Frog and Harvest Mouse Workshop
All dated Cancelled by the handler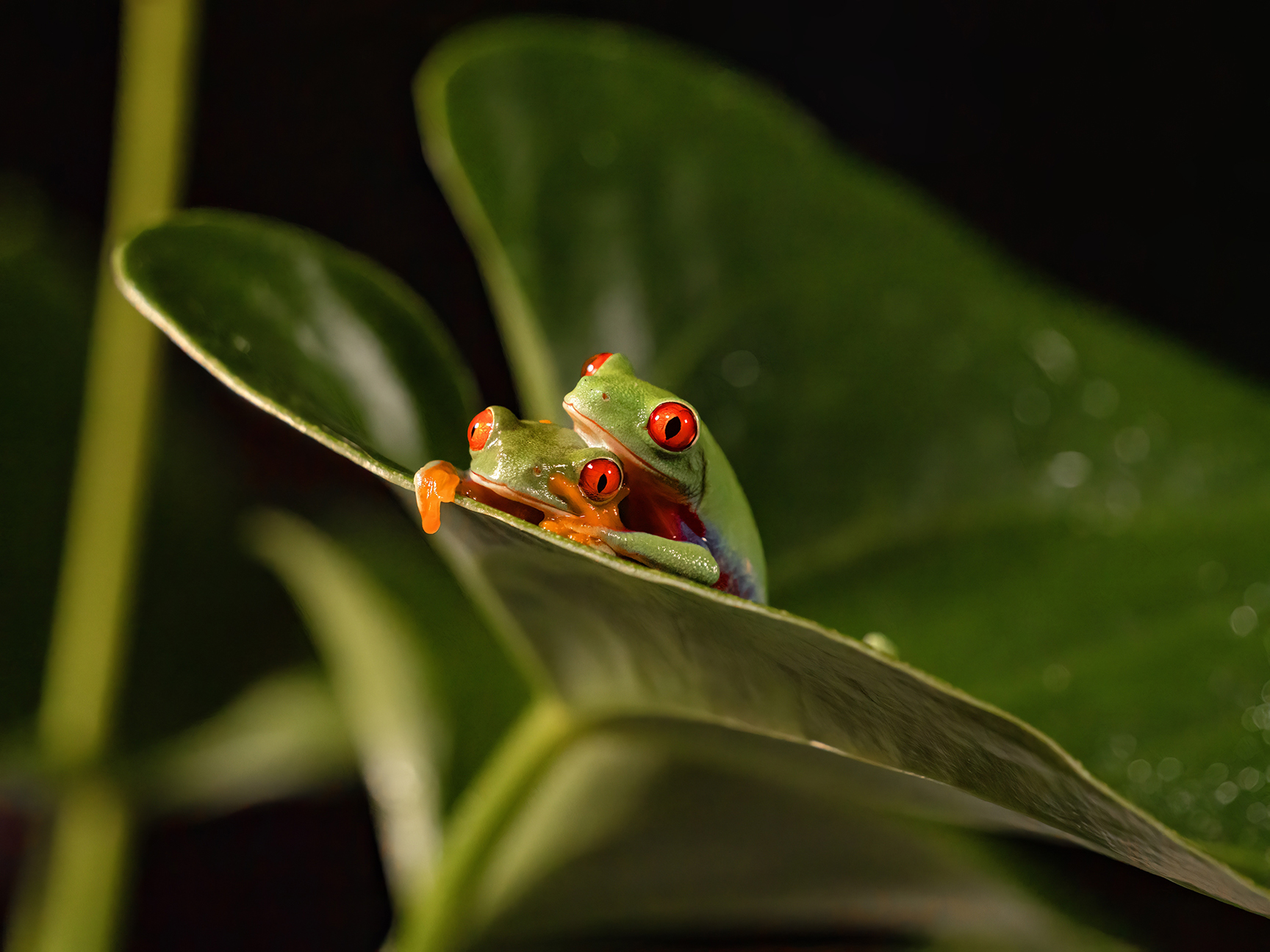 The Harvest Mouse and Tree Frog workshop is held in Lowick, North Northumberland, six miles south of Berwick upon Tweed next to the A1
This is a great opportunity the get a portfolio of images of these superb animals. They are photographed under lights in a studio in various settings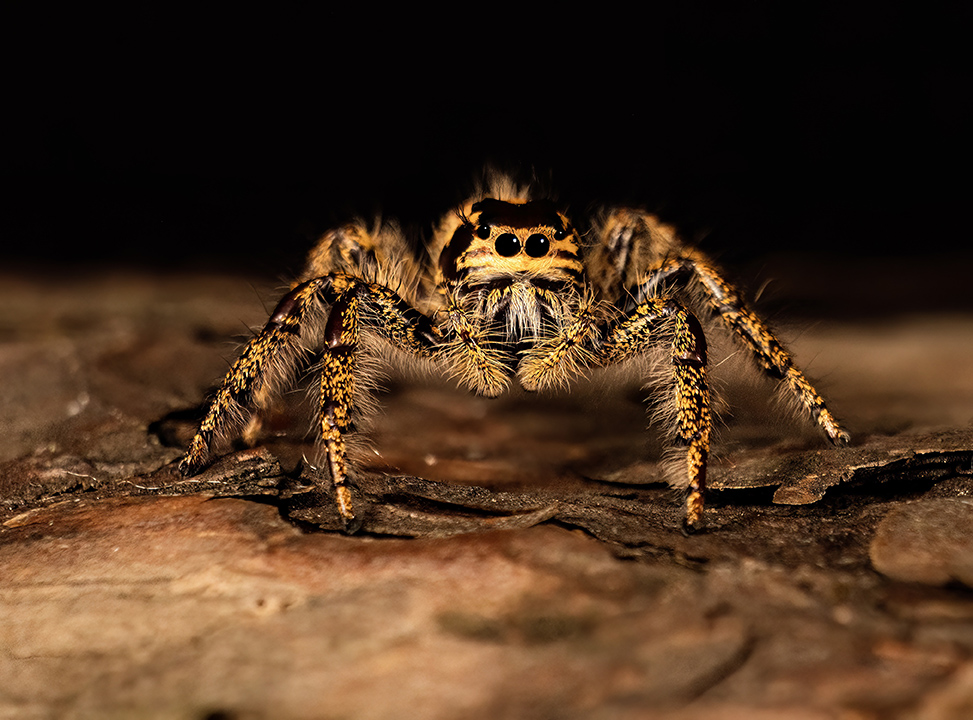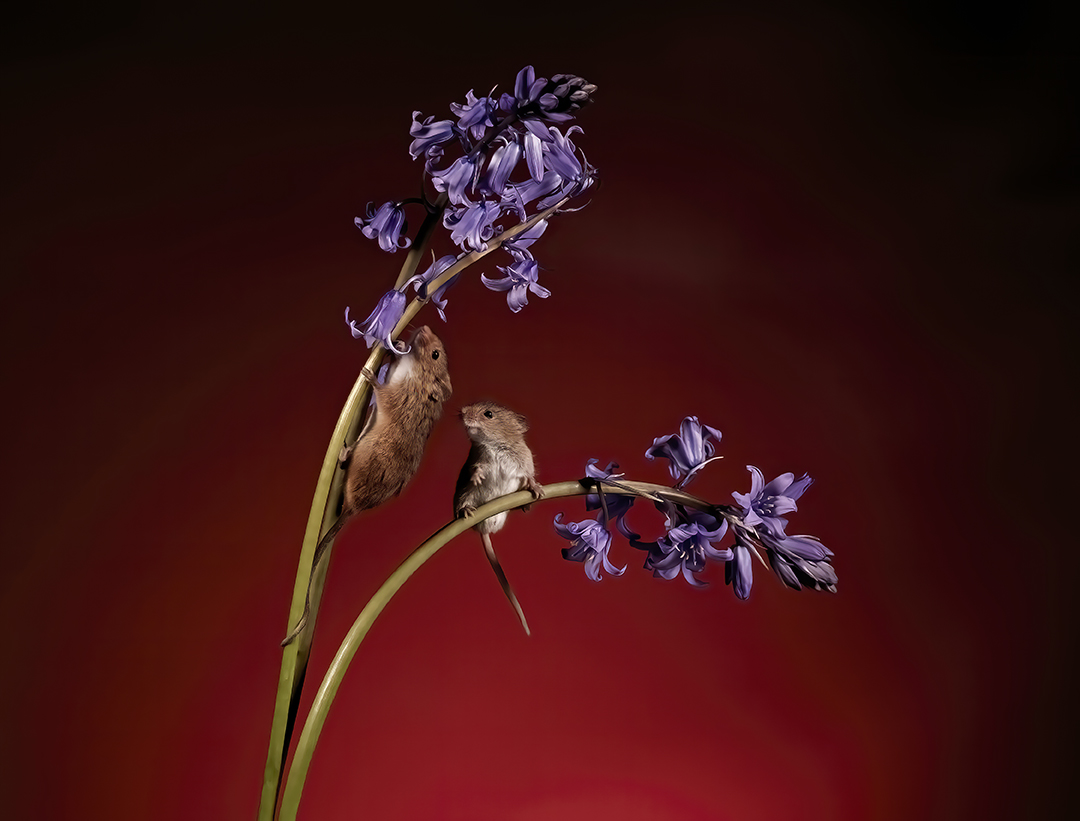 Harvest Mice
The cost of the workshop is £130
 Come and photograph these incredible tree frogs and harvest mice in studio conditions. This is a chance to capture some stunning images and to have some great fun at the same time.
Harvest mice are Britain's smallest British rodent, they are the only old-world mammal to have truly prehensile tails, which they use to help them climb. They are very agile and love climbing up the stems of wheat and plants. They are heartwarming, fascinating and attractive subjects for photography.
Red-eyed tree frogs spend most of their time on large tropical leaves they are not poisonous and rely on camouflage to protect themselves. During the day, they stay still, cover their blue sides with their back legs, tuck their bright feet under their stomachs, and shut their red eyes. So they look almost completely green and are well hidden amongst the leaves. The large red eyes are defensive called dramatic behaviour. When a red-eyed tree frog detects a predator, it abruptly opens its eyes and stares at the predator. The sudden appearance of the red eyes may startle the predator, giving the frog a chance to flee.
We will be adding snakes such as Royal Pythons, boa constrictors, and corn snakes, spiders such as tarantulas and insects such as praying mantis
The workshops are from 9:30 am until 4:00 pm and we can take six photographers. The workshops are conducted in a specially constructed studio. We start with a cup of tea and discuss camera settings and mice. We use natural props from the hedgerow giving different seasonal images.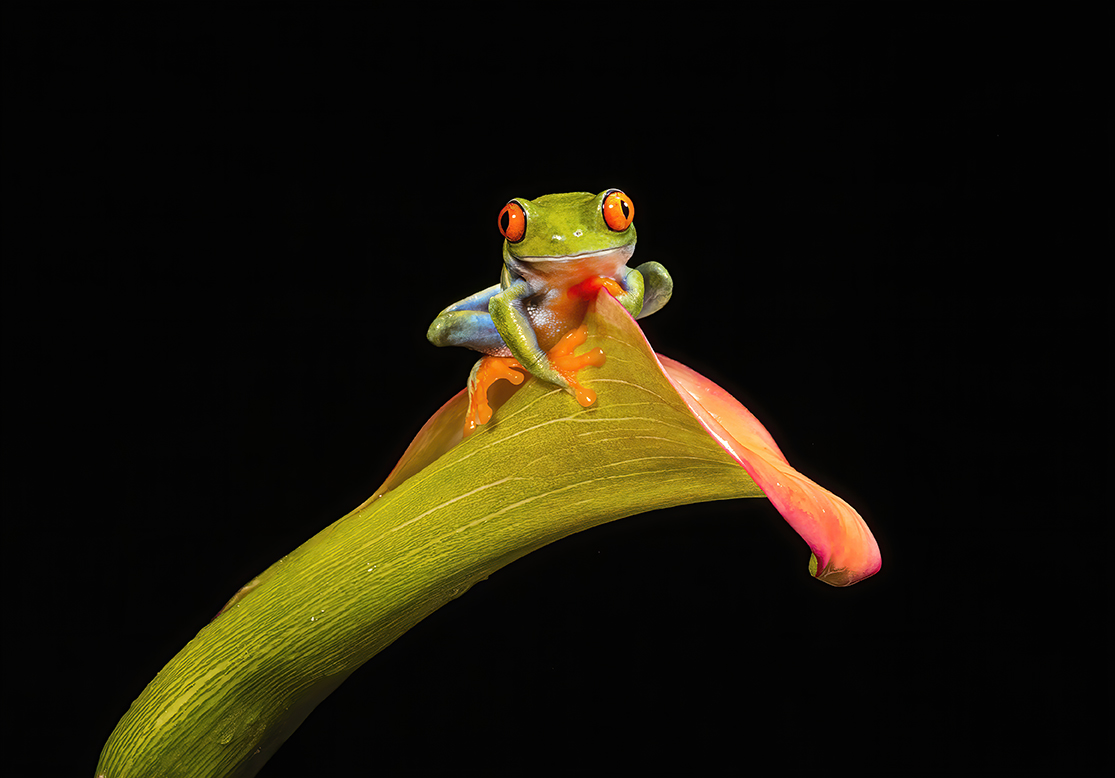 Red-eyed Tree Frog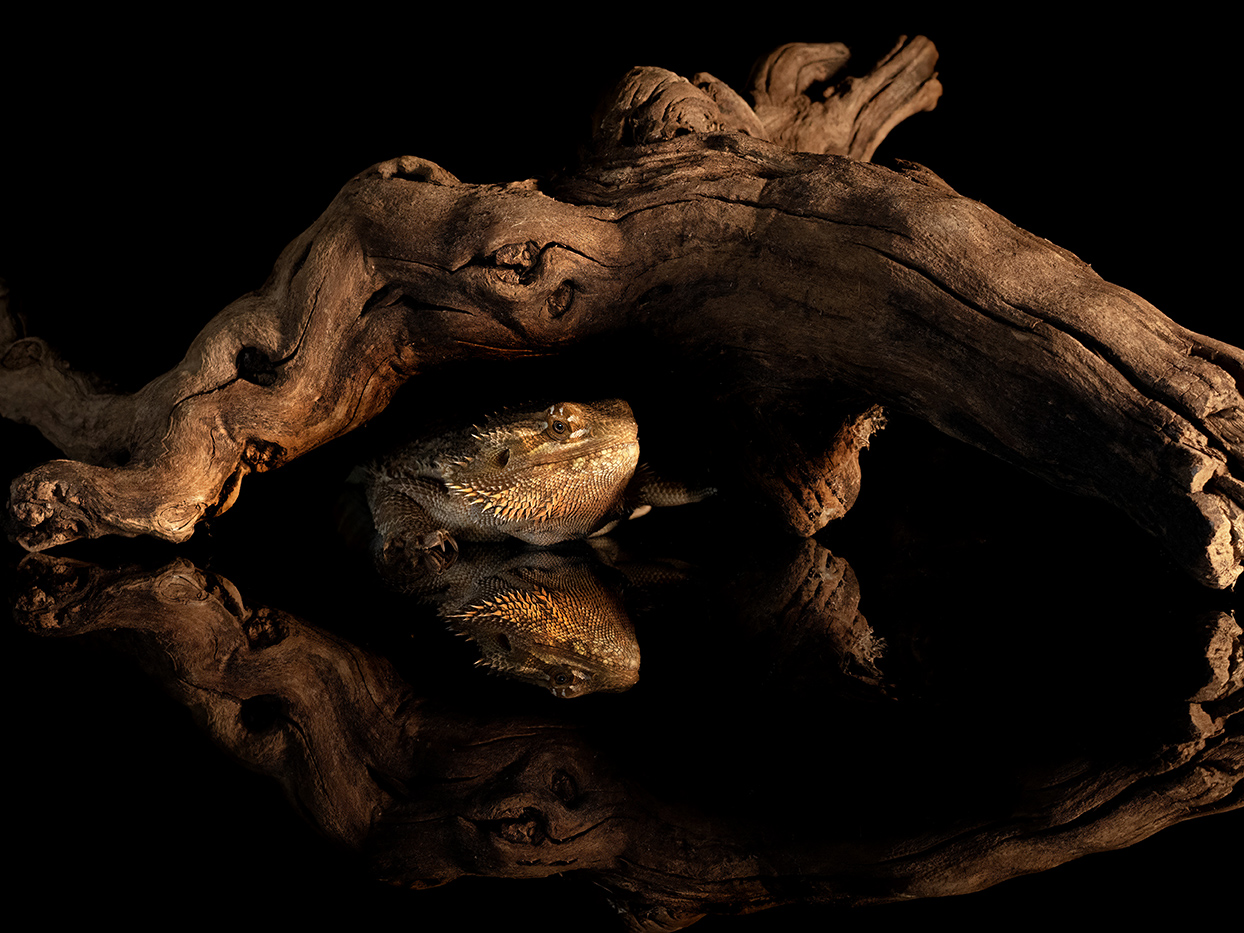 Bearded Dragon………….. One of the guest species we may use in this workshop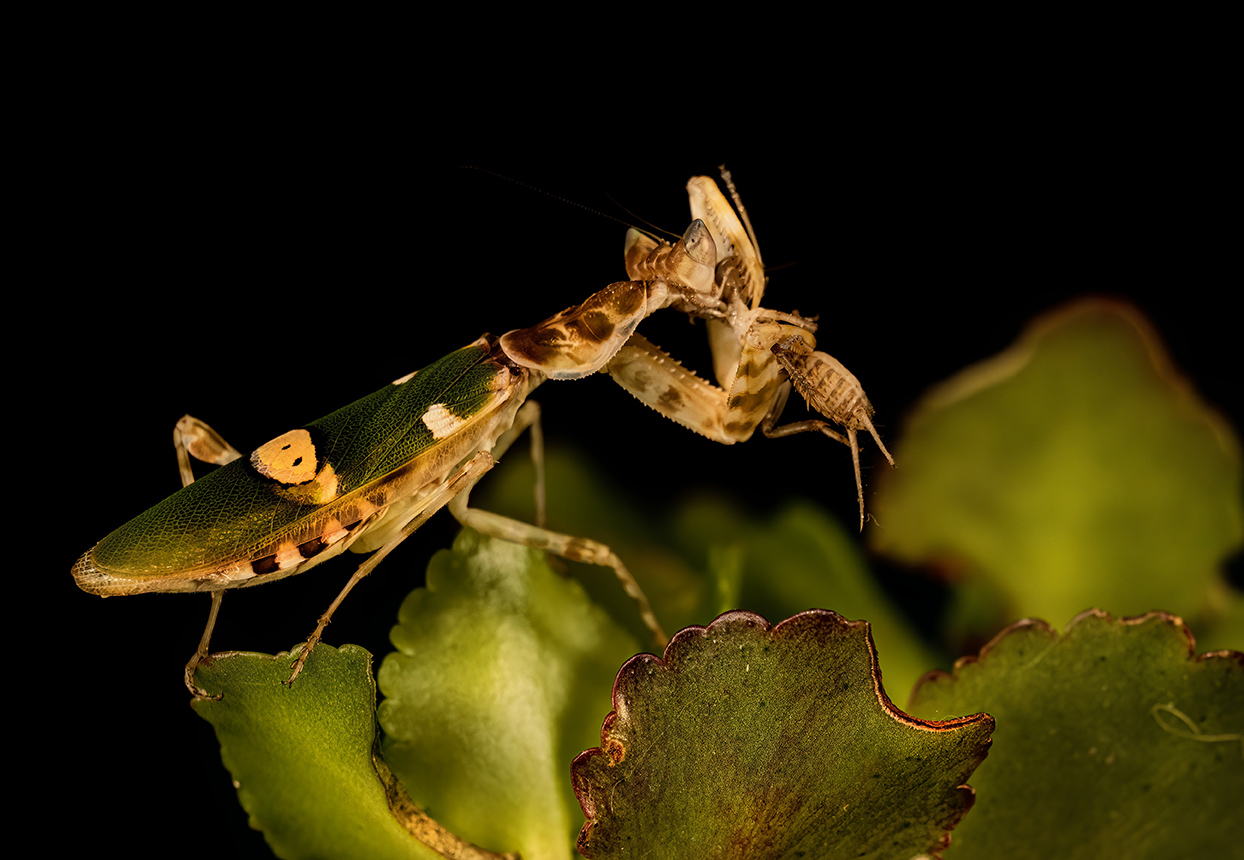 Indian Flower Mantis……….. another guest species we may use in this workshop
Testimonials
Hi Ron
Great day with so many different subjects to photograph, some not the easiest, or best behaved, but a great day meeting some lovely people.
Here is my first batch of images, the Harvest Mice, our smallest rodent, but don't be fooled by their cuteness, they were very naughty
Lots more images to sort through, including an Amphibian, Reptiles, Arachnids and Praying Mantis.
Many thanks to Ron And Andy, for making it such a fun day.
Elaine White……….. Wirral Merseyside
Hi Ron…..
I had a fabulous day on Saturday. Have yet to sort out the 1200 pictures I took. Thank you so much for your advice on camera settings, made a huge difference to the quality of the pictures. Hope to see you again soon
Carol Ann Reah………….22nd August 2022
This is an all-year-round workshop and makes a great gift voucher for birthdays and Christmas with dates to suit you.
A 50% non-refundable deposit is required when booking your place, the balance to be paid one month before the workshop commences. For bookings within one month of visit, 100% to be paid.
Please see Terms and Conditions before booking – Terms and Conditions.
We will look at exposure and exposure compensation, camera setting, shutter speeds and depth of field.
Full tuition will be given throughout the day ensuring you get the best possible images from your visit.
This is an opportunity to create an amazing portfolio of Harvest mice images on various perches and apparatus.
To book, just fill in the form below.
Equipment
Lenses, macro, zoom lenses are ideal, 70-200,  Then 100 – 400, 200-400, 300 prime
A cable release is useful. Spare battery and cards.
Tripods can be useful
You will need to bring a packed lunch with you
To book, just fill in the form below.
If you would like a print or use of any of the pictures on my site or would like to commission a piece of work please don't hesitate to contact me and I will be happy to discuss your requirements.