Feral Goats Langholm Moor Scottish Borders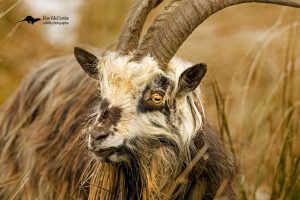 I am always fascinated by these interesting animals. The goats are descendants of livestock abandoned, through necessity, by local farmers during the clearances The goats act as a living reminder of the region's turbulent past.I do hope you like looking at then as much as I have going out and finding them and getting the pictures.
All my photographs displayed on the website are here for you to enjoy, it is hoped that you will experience some of the pleasure enjoyed when taking them. If you wish to own a copy yourself feel free to use the online print order service. The beauty of the wildlife that surrounds us is clearly shown in the images within. All images are the copyright of Ron McCombe, reproduction without written permission is not allowed.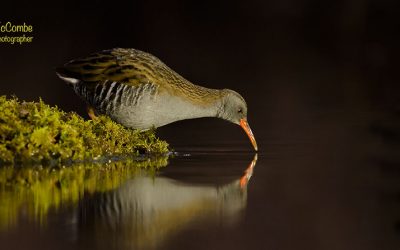 An illustrated talk "A Walk on the Wildside" by Ron McCombe at Edinburgh RSPB Group The talk is a collection of my  images from my journeys throughout the world Napier University, Lindsay Stewart Lecture Theater, 10, Napier University, Colinton Road, Craiglockhart...
read more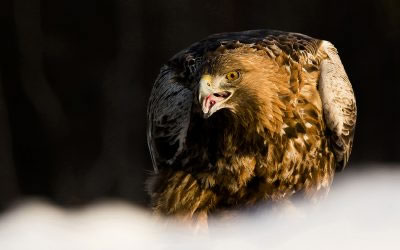 An illustrated talk by Ron McCombe at Paisley Colour Photographic Club, William McMaster Centre, Donaldson Dr, Renfrew PA4 8LX Scotland.
read more
Ron McCombe Wildlife Photographer
Tel: 01450 870044
Mob: 07802 236740