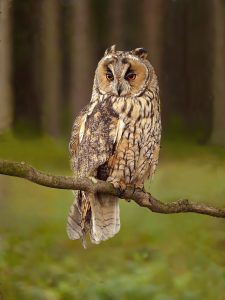 The long-eared owl also known as the northern long-eared owl, is a species of owl which breeds in Europe, Asia, and North America.

All my photographs displayed on the website are here for you to enjoy, it is hoped that you will experience some of the pleasure enjoyed when taking them. If you wish to own a copy yourself feel free to use the online print order service. The beauty of the wildlife that surrounds us is clearly shown in the images within. All images are the copyright of Ron McCombe, reproduction without written permission is not allowed.
No Results Found
The page you requested could not be found. Try refining your search, or use the navigation above to locate the post.
Ron McCombe Wildlife Photographer
Tel: 01450 870044
Mob: 07962401770