European Badger Worksop
Nr. Hawick - Scottish Borders
Badger Workshops
Nr Hawick, Scottish Borders
One Photographer – £60
Two Photographers – £50 per person
Two people max
Gift Vouchers available
Contact me for availability
sales@wildlife-photography.uk.com
Badgers are undoubtedly one of the UK's most popular and best-loved wild mammals. They are primarily nocturnal and generally shy, and they are usually quite difficult to see. The badgers are very close and great shots of these iconic mammals are possible. The workshop is conducted after dark under lights, exposure is challenging but rewarding. The photographer needs to have patience on this workshop as the badgers can come at any time, sometimes a wait is required before they appear.
Please note that this is now hide rental, due to COVID 19 situation. The hide holds two people comfortably but I am unable to give a workshop, We will talk through settings etc on arrival but you will be in the hide by yourself.
The typical length of the workshop is three to four hours and starts after dark, April to October. Start times may vary and you can stay in the hide as long as you like 
Equipment
 The Badgers will come very close on this workshop so in terms of lens recommendations, anywhere between a 200mm, 300mm, 400mm lenses are all useful, 70 – 200 mm and 100 – 400 mm, 500 mm, 150 – 600mm zoom lenses are all very good. A tripod is essential for supporting your lens in this hide.
Mirror-less micro four-thirds cameras are well suited to this workshop,
The badgers have an acute sense of smell and hearing they are less than 10 meters away strict silence is necessary to get you images.
See more images in my badger gallery Badger Gallery 
Cost
One Photographer – £60 – Two Photographers – £50 per person
Gift Vouchers available
To book, just fill in the form below and I will get back to you quickly.
A 50% deposit is required to secure the booking date, the full amount is payable if you book within a month of the workshop date. Please pay by BACs Transfer details below.
Santander  
Account Name Mr A.R. McCombe
Account No 35735528
Sort Code 09 01 27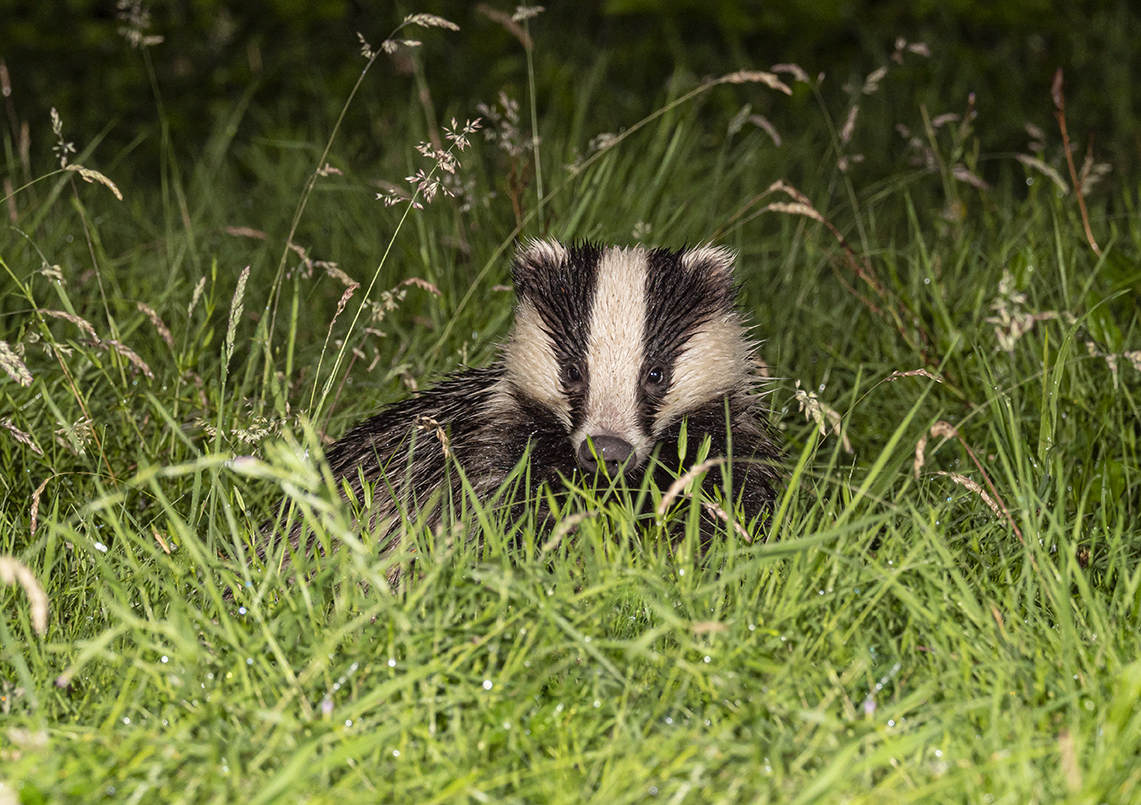 Badger workshop interest form
If you would like a print or use of any of the pictures on my site or would like to commision a piece of work plese don't hesitate to contact me and I will be happy to discuss your requirements.
Ron McCombe Wildlife Photographer
Tel: 01450 870044
Mob: 07962401770