British Owls Workshop
North Northumberland

British Owls Workshop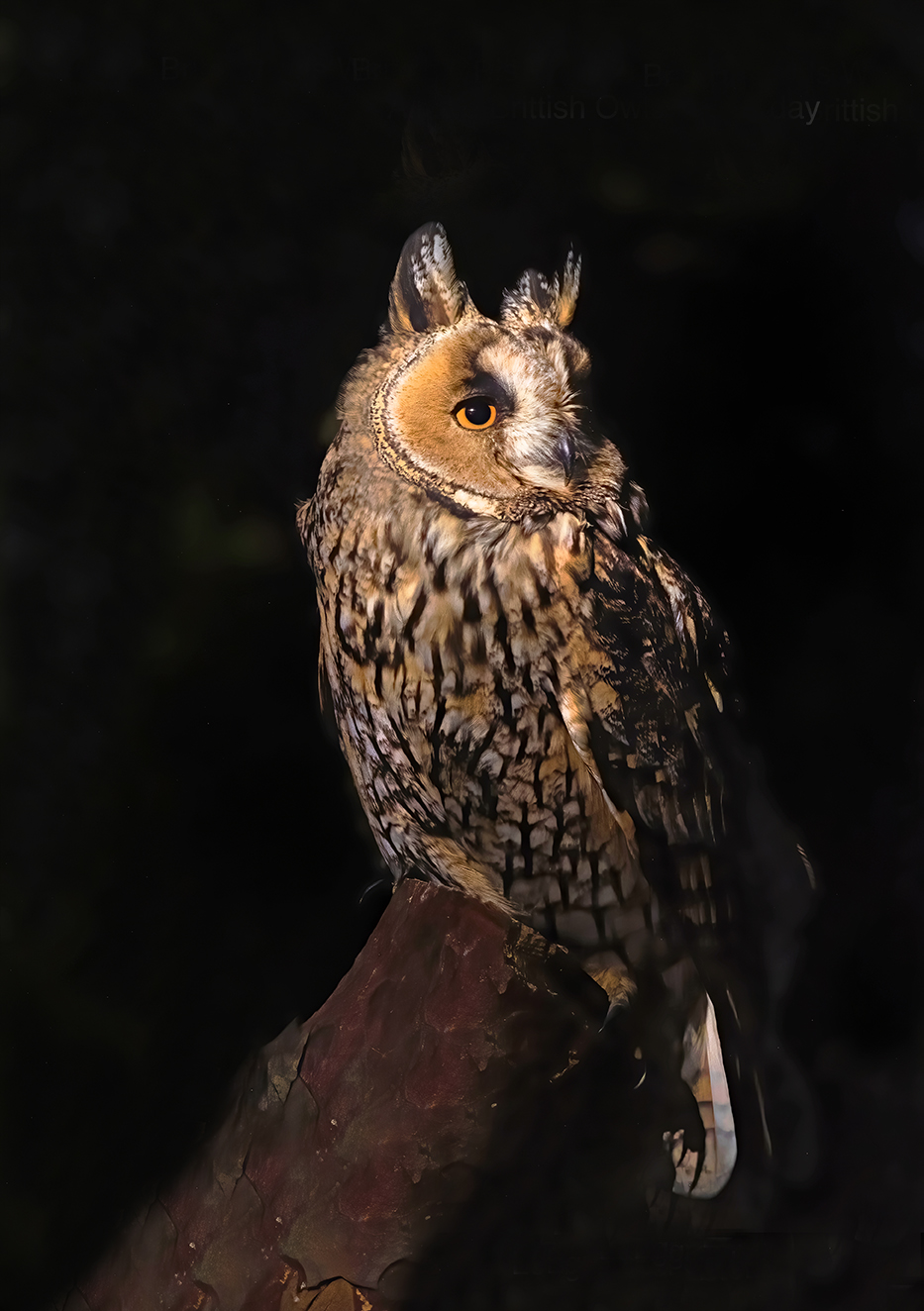 Dates for the next workshops are
Saturday, 28th August
Saturday, 11th September
Saturday, 25th September 
9:30 am – 4:00 pm
The cost of the workshop is £100 per person 
Gift vouchers are available for this workshop. Makes a great birthday or Christmas present for the photographer in your life
A 50% non-refundable deposit is required when booking to secure your place, the balance to be paid one month before the workshop commences. For bookings within one month of visit, the full amount is required.
Please see Terms and Conditions before booking
This is an opportunity to photograph the UK's most loved owl species. We will photograph them in a natural woodland setting, and may also photograph them in a studio setting in case of poor weather conditions
The owls we intend to use in the workshop are Little Owl, Tawny Owl, Barn Owl, Long Eared Owl, Short Eared Owl, European Eagle Owl, along with Great Grey Owl, Kestrel and Buzzard
Please note every effort will be made to bring British species, however, it may not be possible to achieve this due to the poor health of the owls and or moulting at the time of the workshop in which case we reserve the right to substitute other species.
If time allows we will add in Harvest Mice and Red-eyed tree frog. These will be photographed in the studio.
We will look at exposure and exposure compensation, camera setting, shutter speeds and depth of field. ISO in relation to light conditions and the required shutter speeds.
Full tuition will be given throughout the day ensuring you get the best possible images from your visit.
This is an opportunity to create an amazing portfolio of British owl images.
The meeting time is 09:30 am and the location will be given when booking.
To book, just fill in the form below. Please see Terms and Conditions before booking 
Equipment
Lenses up to 400mm, 150 – 500 zoom lenses are ideal, 70 – 200, 100 – 400, 200 – 400, 300 prime with a 1.4 converter is ideal 
Spare battery and cards.
We supply tea and coffee, but there is no cafe in the birds of prey area.
You will need to bring a packed lunch with you.
To book, just fill in the form below. Please see Terms and Conditions before booking
British Owl workshop interest form