Woodland Bird Hide Photography Workshops.
Nr. Hawick, Scottish Borders
The cost
1 person £70. 2 people £60 per person,  3 and 4 people £50 per person
9:00 am to 1:00 pm
We now have wheelchair access to the hide 
The prefered method of payment is by BACS Transfer
My account details are as follows:-
Santander – AR McCombe – Account No 35735528 – Sort Code 09 01 27
IBAN – GB75 ABBY 0901 2735 7355 28
BIC – ABBYGB2LXXX
Lenses required
Zoom lenses are a good idea, 100 – 400, 150 – 600mm 200 – 500 are good sizes, and prime lenses, 300mm, 400mm, 500mm and 600mm. 
The birds are large in the frame with 500mm & 600mm but you get intimate portraits with these larger lenses.
Bridge cameras can be really good at this workshop, a great opportunity to get a video of the birds
Toilet facilities are available
The cost
1 person is £70. 2 people is £60 per person,  3 and 4 people £50 per person.
.
If you need further information on the Woodland Birds Workshop or would like to book a date please contact Ron on: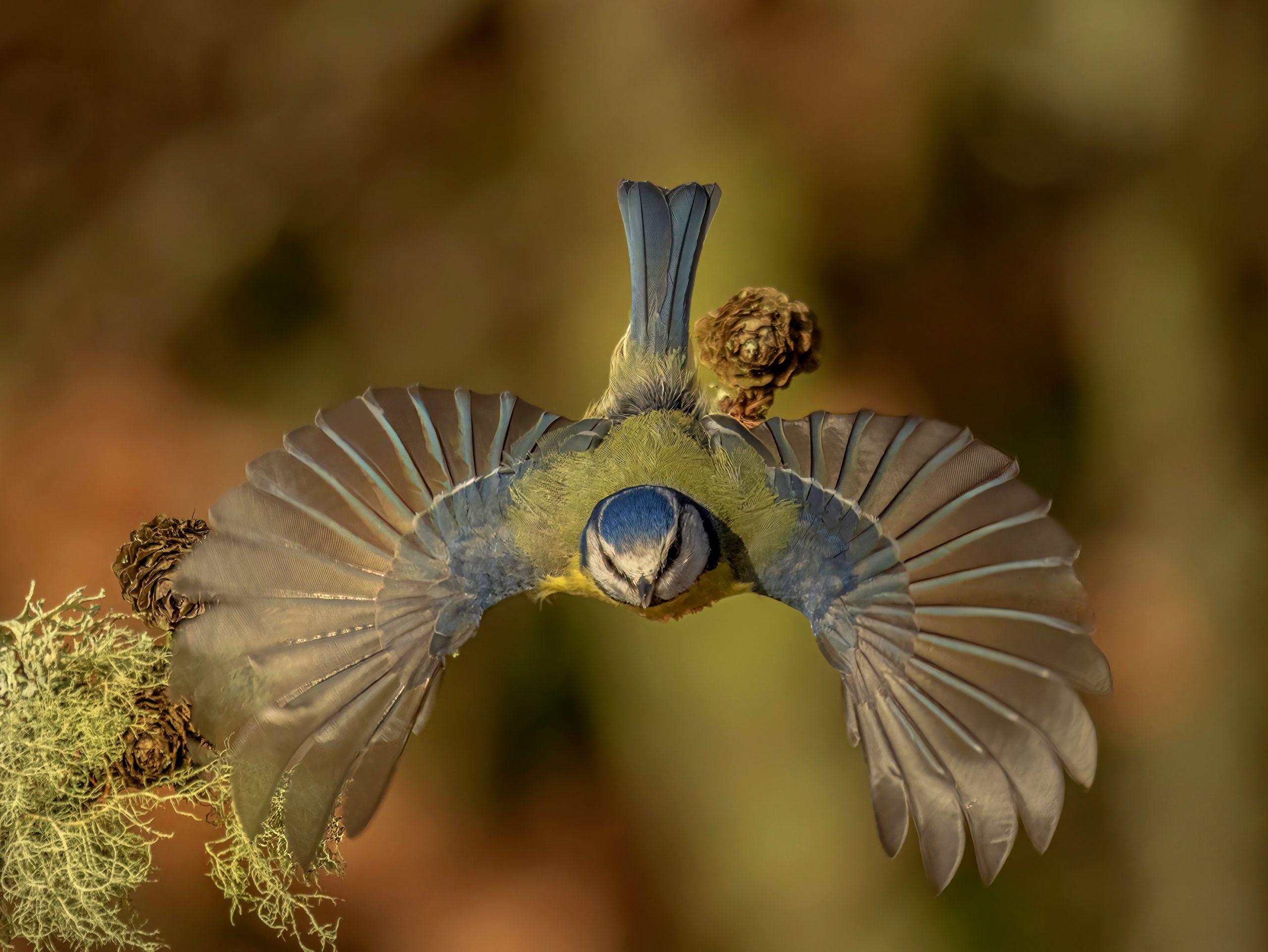 The Hide
The woodland bird hide is near Hawick in the central Scottish Borders
The hide seats four people, and plates are fitted to take tripod heads or beanbags are available if required.  The hide is also heated and toilet facilities are available. We now have wheelchair access to the hide
The birds are 12 – 16 feet from the camera on multiple setups including a reflection pool
Some of the birds visiting are, the great spotted woodpecker, nuthatch, Eurasian jay, treecreeper, common redpoll, blue tit, great tit, coal tit, long-tailed tit (in winter), dunnock, goldfinch, Robin, pheasant, collared dove, occasionally Sparrowhawk, occasionally spotted flycatcher, blackbird, tree sparrow, the house sparrow. brambling. grey wagtail
We will be looking at exposure and exposure compensation, the use of shutter speed and ISO setting in relation to shutter speeds and aperture settings along with white balance setting and the use of Kelvin
The birds are very close and exceptionally good images can be expected with great backgrounds.
Toilet facilities available
Woodland Bird Hide Enquiry Form
Testimonials
Hi Ron
Thanks for a brilliant morning! I really enjoyed the bird photography and had never seen a woodpecker before.
I have downloaded the pics from your card now and so will pop it in the post tomorrow. Thanks for the loan of it.
Sybil Johnson………..27th April 2023
Thanks for an excellent morning yesterday. An incredible amount of birds coming in to feed. I'm still having a first look at my files, it was a very worthwhile trip again
Jim Black …………..23rd February 2023
I just wanted to say thank you so much for a fantastic workshop on Saturday. Dad and I had a great time, you made us feel so relaxed and at home whilst teaching us so much. We are still going through all the photos we took lol and I'm trying to pin a date down with Dad to book another session 😊. 
Best wishes
Nicola Dalling …………..28/08/2022
I highly recommend Ron's Hide it has a wonderful selection of birds to photograph and his hospitality is excellent
Hi Ron
Thank you for another great morning of photography, I had a brilliant time seeing so many birds come to the garden to have their photo taken. The time goes by so fast, I could have stayed for a week and still thought 'just another hour!' 
I'm just going through the 3 million photos I took and enjoying the process as there is such a variety of birds.
I imagine I'll see you again very soon, and maybe I'll get the shot I just missed of the blackbirds fighting. Meantime take care.
Linda McDermott……… March 2022
Ron, 
thank you for a great day yesterday we both enjoyed our day action was non-stop remember one of my favourite shots was one of Matty's you both take care
Derek Black – Blyth – February 21st 2022
Ron,
Thank you so much for yesterday I had such a lovely time and learnt lots of little nuggets of information to help me with my photography.  I've ordered a remote control and another couple of sd cards with the idea of not formatting my cards until I know I have the photos!
I realised I had set the camera to manual shooting instead of manual focus, but now that I know how to do it properly it will be very useful when using a tripod and focused on one area. I've been finding out about Kelvin and how to set it and I also know to keep my camera on silent to keep the count down, as I said lots of nuggets!
I really enjoyed hearing about your travels and wildlife stories over some excellent coffee and I will always remember where I saw my first brambling, be it just the upper body but I hope it has come back with the others for you today and you've got some lovely shots to add to your portfolio.

Lynda McDermott………………..Hawick Scottish Borders
Ron
Thank you for a brilliant morning. I learnt more from you than all the online courses I've done I'll definitely be back. For any female photographers feeling nervous I have to say that the safe welcome given by you and Lynne was just so reassuring. Thank you so so much

Shona Finlayson ………Bigger
Ron
Myself and Jim spent a very enjoyable few hours in the company of Ron at his hide this morning. Great set-up with a huge variety of photo opportunities. Lots of helpful pointers and great photography and wildlife chat not to mention first-class coffee. Would certainly recommend it to others and will be returning soon to try out the badger hide. 
William Stuart with Jim Flynn ……… Livingstone
Hi Ron
Just a thank you for the wonderful time my brother Derek and I spent in your hide recently. Wonderful setup, great advice and stories and the coffee were worth the trip alone. We highly recommend anyone interested in bird photography to visit the hide. We will be booking the Badger hide soon and look forward to seeing you again.
Ronnie Shephard……….
Hi Ron
Had a great photography session today with Ron in the garden hide. The weather was awful but the welcome was warm. The hide was comfortable and the range of birds was nothing short of spectacular, got some great shots, Ron even helped me with my camera settings which for someone like me was a real benefit. Highly recommended, looking forward to my next visit.
Many thanks
Steve Long…….
Many thanks for your hospitality this morning when I visited with Kevin and Alison.
Like the others, I'm not exactly new to photographing birds but still learned a lot, esp re white balance and techniques for catching them landing. That's the joy of photography, there's always something to learn!
I managed to shoot nearly 2000 images so the computer is still chewing away on them, I'll start looking this evening.
Thanks again, I'm sure I'll be back.
Pete Birrel..…..
Just to say thank you for this morning's workshop, Peter and I really enjoyed the experience and your informative company.
Your photography is very inspiring, I was just pleased to get a few shots with decent exposure!
Look forward to catching up again in the near future.
All the best Malcolm………………
Hi Ron,
An email to let you know how very much I enjoyed yesterday morning at Tower Cottage. I have never been in such a luxury hide before, with heating and a supply of coffee and biscuits, and your most excellent company as mine host! Very pleased with some of my nuthatch shots — it is over seven years since my "early period" with nuthatches in Fairmilehead and I am pleased to report, albeit somewhat immodestly, that I can see a great improvement in the results.
I greatly appreciated your quiet understated educational approach, in relation for instance to the business of moving the single focus point in relation to the size and posture of the bird, and being sure of how to do it quickly. Seems so simple and obvious with hindsight, but…………………. Kelvin too is a new addition to my armamentarium, so after today I shall feel a little less like "just a birder with a camera".
Peter Thompson…………….Musselburgh
"Many thanks for a great morning. I'll certainly be back this spring"
Jim Black….. Paisley

"Just wanted to thank you and Lynn for the most lovely day yesterday. It was a real delight to be welcomed to your home and a day I will treasure. When we walked to the hide I just couldn't believe the cacophony of bird songs I could hear in the trees. I knew then I was in for a real treat!
Not only did I learn so much and got some great tips and advice it was just wonderful to hear about your travels and experiences and see some of your amazing pictures"
Philly Bell ….. Alnwick
"Ron –
Thanks again for the two wonderful mornings at your hide, the group were delighted with the pictures and all keen to repeat the experience, hopefully in February"
Carole Maclaren. North Berwick Photographic Society
Ron 
"Just a wee thank you for running the workshop today – all the "lads" really enjoyed the visit and we certainly plan a return trip next year.  I also got one of the shots I've always wanted, goldfinch on the teasel,  with at least at a couple of hundred more to process!
All the best to you and your wife for Christmas and a Very Good New Year when it comes."
Mike Clarke – Penicuik camera club
"Ron – Had a fantastic day at your Woodland Bird hide. Plenty of visitors to the feeders, including Great Tit, Blue Tit, Coal Tit, Greenfinch, Goldfinch, Siskin, Brambling, Dunnock, Sparrow, Robin, Nuthatch, Great Spotted Woodpecker, Starlings, and the odd Wood Pigeon and Collared Dove.
Ron is a great host and goes out of his way to make you comfortable and get the best out of your hide session. Nothing was too much trouble, even down to keeping me topped up with hot drinks.
Thanks for a rewarding day Ron. Hope to visit again when I'm in the area"
Alan Grant – Somerset
"Ron – Thanks again for a great morning at the hide Ron I got some really nice images thanks to your guidance found your advice spot on and the birds very cooperative certainly will be back in the wintertime"
Bryan Johnson – Selkirk
"Ron – Thanks for a great time at the workshop just had a look at the Siskin and goldys really happy best I've taken yet. The light was spot on. Please keep me informed of anything else coming up and still might do that one again to hit on with the Redpolls."
Neil Cairns – Morpeth
"Ron – This is a long overdue thank you message for our visit to your woodland hide. Joan and I thoroughly enjoyed the time we spent with you. I don't know about Joan's pics but I am very pleased with mine. I'm getting used to my new camera and getting good results. Think I might go for a longer lens……..had a rubbish X2 converter which I got rid of.
Thanks again for your hospitality and thanks to your birdies for performing for us! I may come back sometime."
Louise Wallace – Selkirk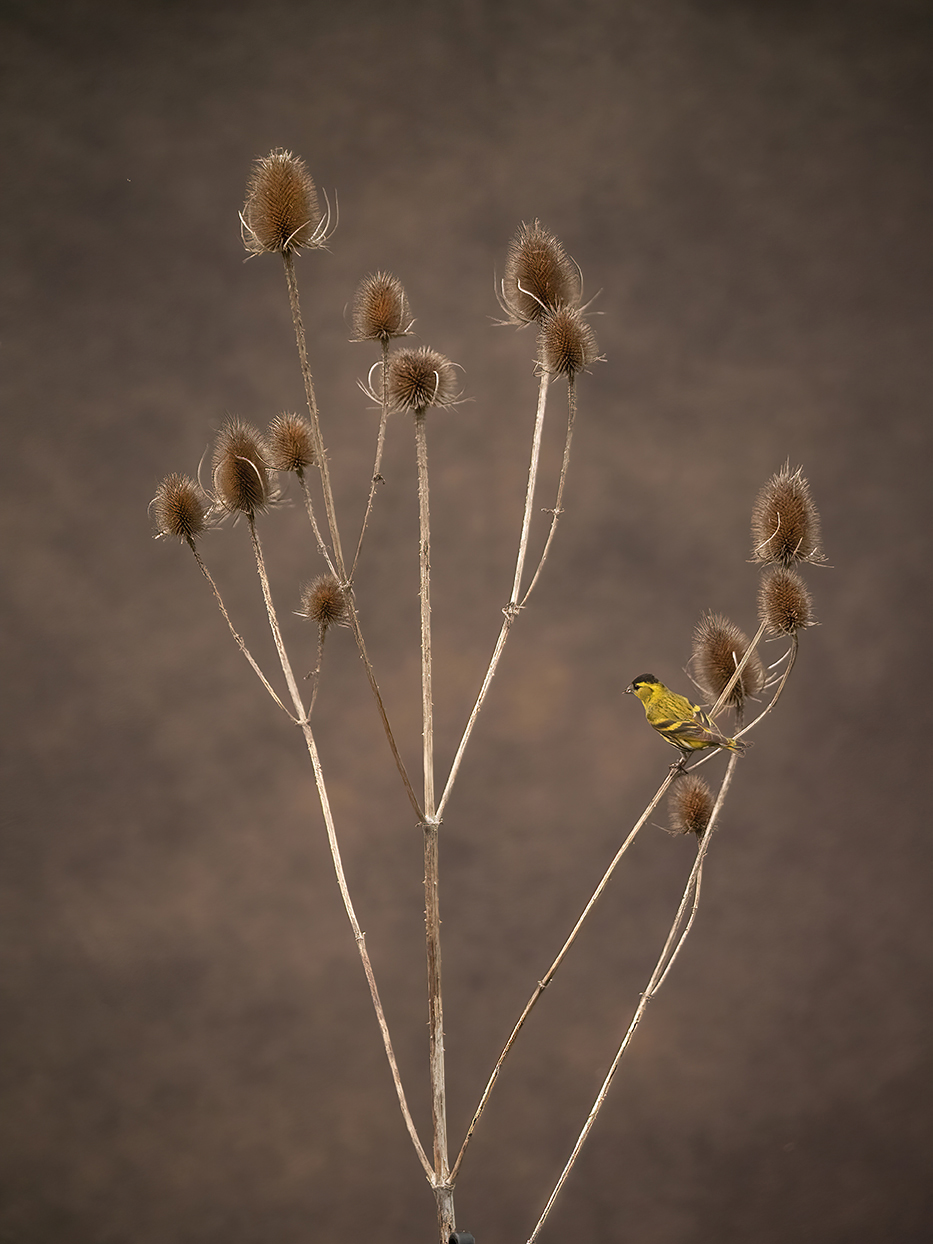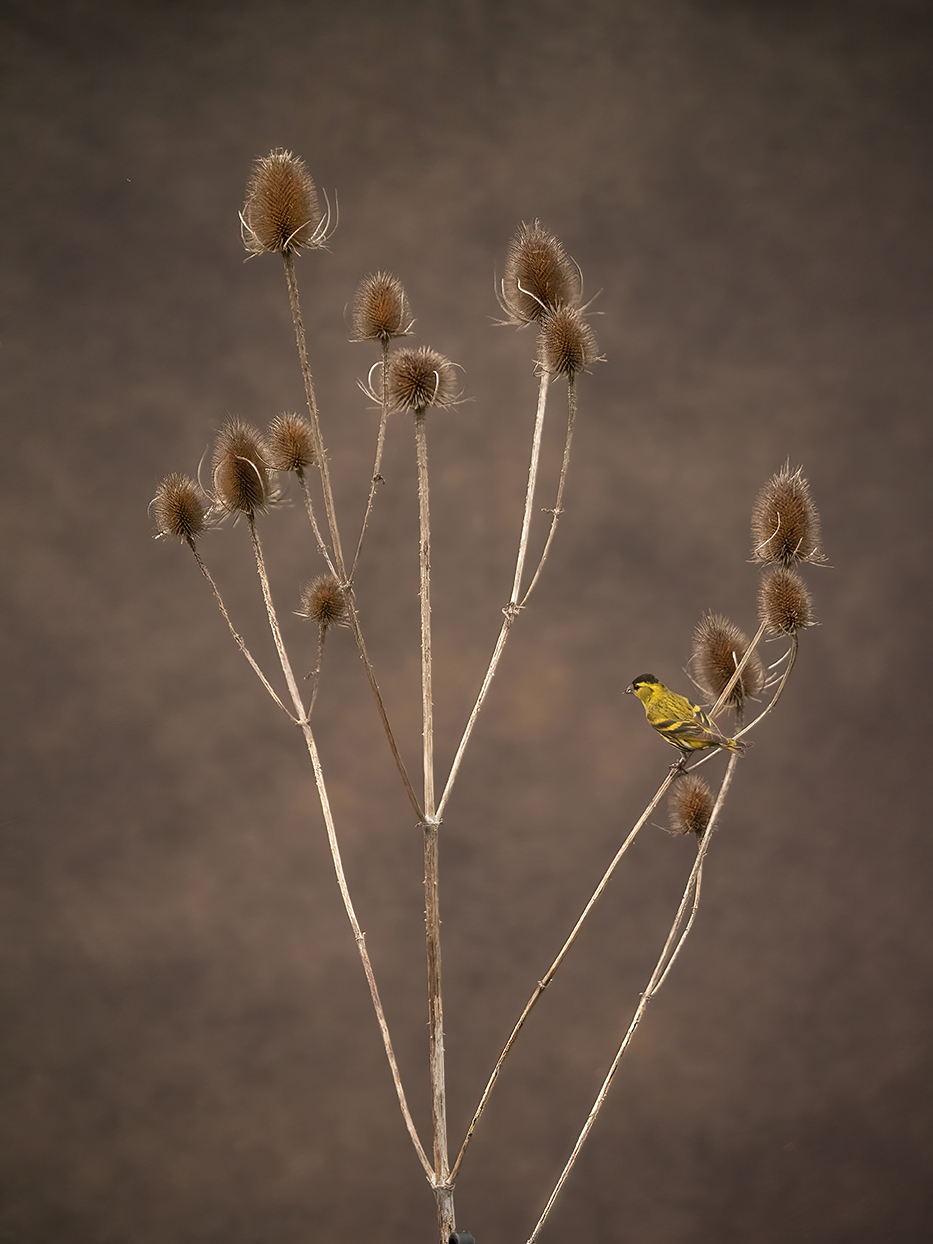 Lenses required
Zoom lenses are a good idea, 100 – 400, 150 – 600mm are good sizes, and Prime lenses are 300mm, 400mm, and 500mm. The birds are large in the frame with 500mm & 600mm but you get intimate portraits with these larger lenses.
Bridge cameras can be really good at this workshop, a great opportunity to get a video of the birds
Toilet facilities are available
The cost
1 person £70. 2 people £60 per person,  3 and 4 people £50 per person.
Woodland Bird Hide Photography Workshops
Woodland BIrd Hide Photography Workshops in the Scottish Borders near Hawick