Eurasian Otters, Isle of Mull
Cost – £1,100
I am again running the Isle of Mull Wildlife Photography Workshops from
Sunday 10th December to Thursday 8th December 2024 three spaces only 
Sunday 19th  January to Thursday 23rd January  2025 three spaces only
We had great success last year with eighteen badgers showing very well, allowing great opportunities to photograph these amazing mammals along with the other local species around the island, particularly the Eurasian otter.
If there are 3 friends/colleagues wanting to go to Mull together I can arrange a private trip for that group out with of these dates.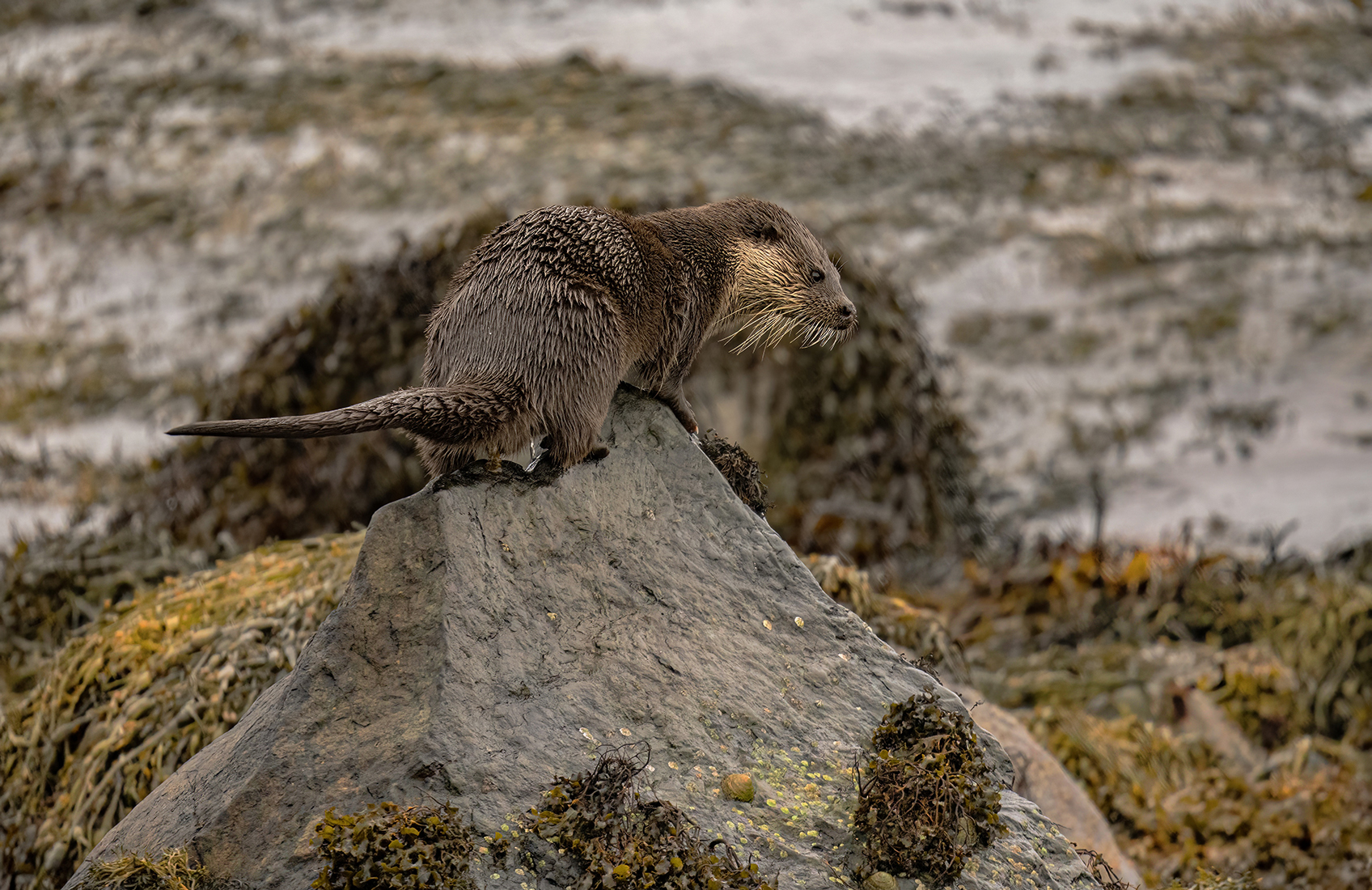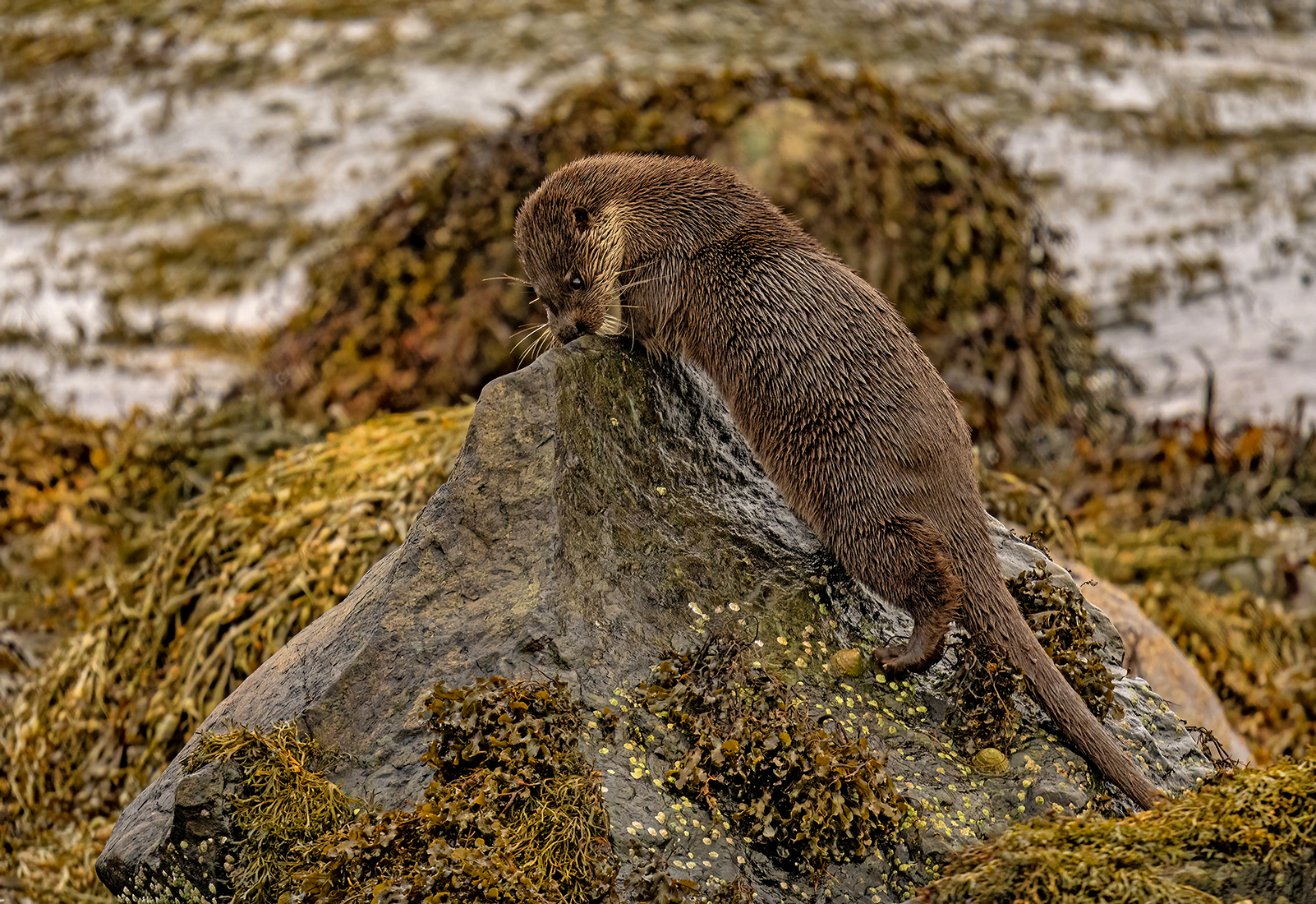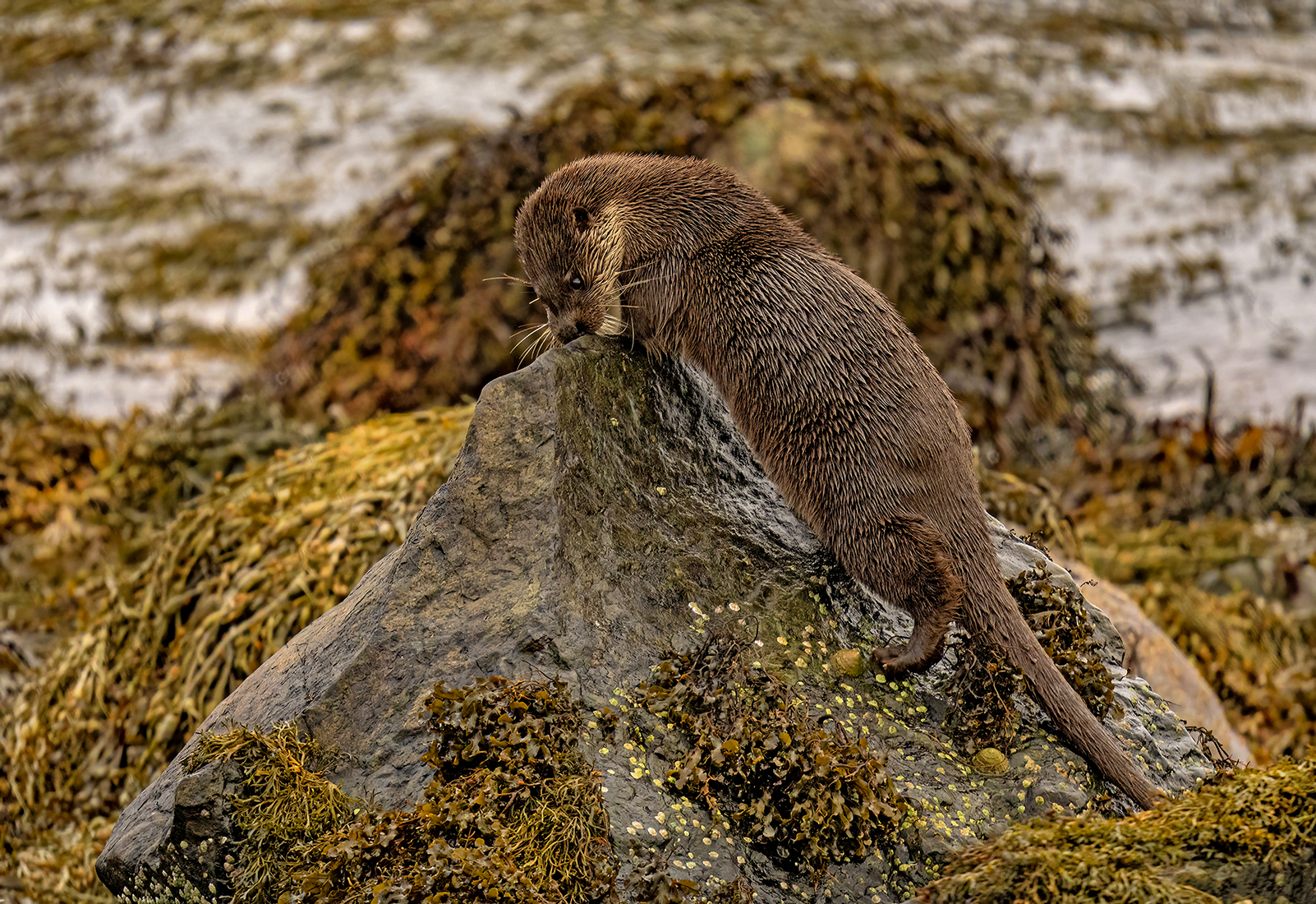 Sunday 8th December to Thursday 13th December 2024 
 Sunday, January 00th to Thursday, January 00th 2025 
Cost per person £1,100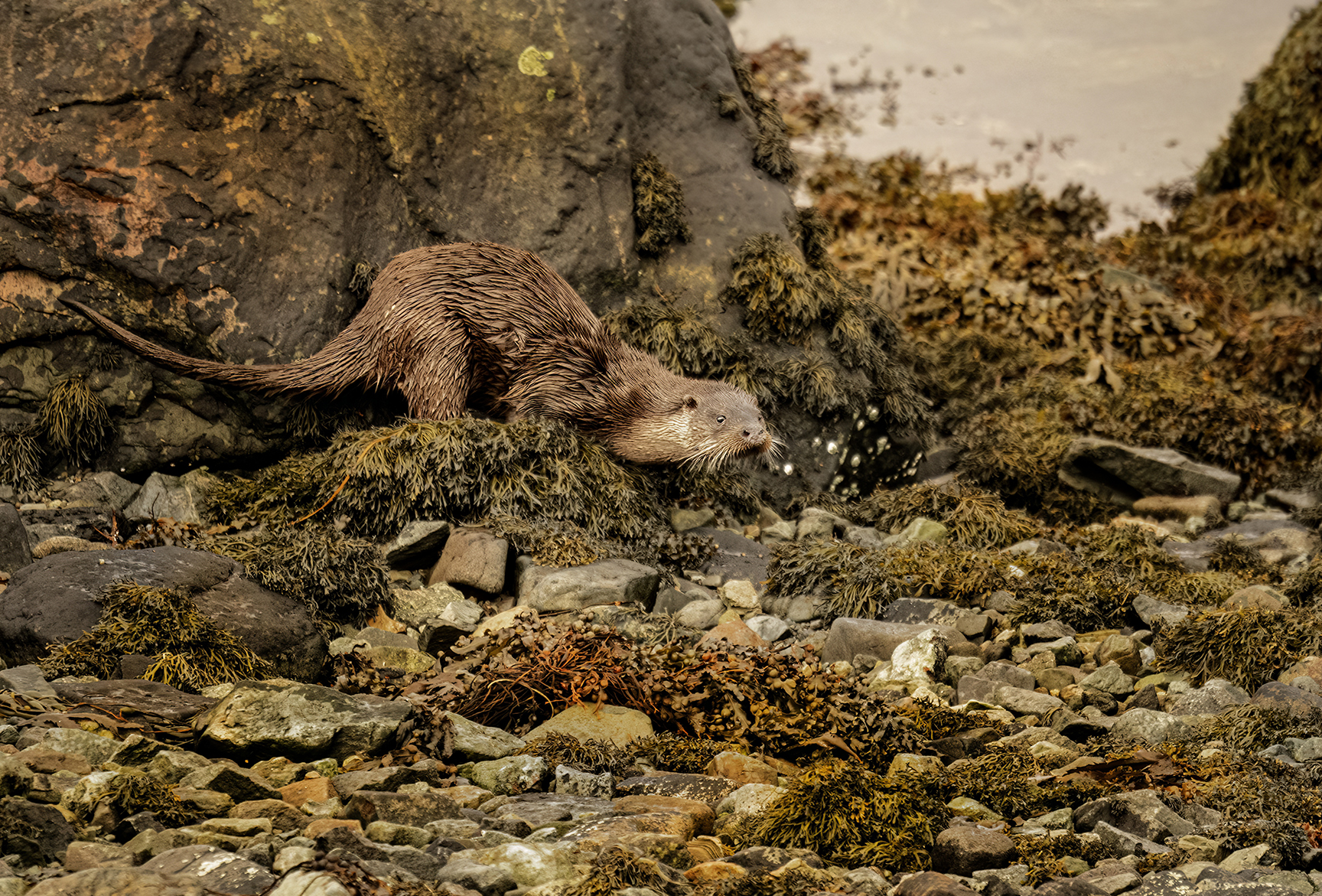 This is my 16th year running this workshop.
Cost – £1,100 
The cost includes all food and accommodation for four nights, four days of photography and transport during the workshop. Pick up and drop off at Craignure from the ferry for foot passengers if required
Not Included.
Travel to Mull. alcoholic drinks, personal items, travel insurance
A 50% non-refundable deposit is required to hold the booking,
 The reservation is made when the deposit has been received from you and the booking is confirmed via email from Ron McCombe Wildlife Photography.
Deposits paid are not refundable, the balance for the December workshop is due on the 1st of October  2024, and for the January Workshop on the 1st of November 2024. Unless a cancellation notice is received before this date, the balance will remain payable and due. It is your responsibility to take out travel insurance to cover the cost in case of sickness and unforeseen eventualities, eg. extreme weather.
We do not cover any change/cancellation/refunds due to the impact of the illness, cancellation, etc. This should be managed through the guests' travel insurance.
To book the workshop please fill in the form below
Otters workshop interest form
We have had great success in my workshops on the Isle of Mull in recent years getting very close to the elusive Eurasian otter and the red deer. Come along to the Isle of Mull and experience the fantastic wildlife the island has to offer Eurasian otter, red deer, fallow deer, feral goat, and common buzzards there may be opportunities to get the white-tailed and golden eagles.
The group size is very small, only three people. This enables us to get close to the target species and gives good opportunities for better tuition. The days will be spent searching around the sea lochs for the otters, Lochbuie, Loch Scridain, Loch Na Keal and Loch Spelve in particular for the Eurasian otter with many stopping-off points to observe red deer, feral goats, fallow deer, buzzards and eagles.
Bring your laptop along and in the evenings we can look at the pictures taken during the day and give advice on processing the images using Adobe Photoshop.
Wildlife and Countryside Act 1981
The Eurasian otter is protected by the Wildlife and Countryside Act 1981 schedules 5 and 6, and as such you are responsible for your own actions in proximity to the otters. As a wildlife photographer morally it is not acceptable to disturb the otters when taking photographs. If you behave in an inappropriate manner and disturb the otters you may be asked to leave the workshop without recompense.
Equipment
Prime lenses are ideal, 400mm, 500mm, and 600 mm the modern zoom lenses 100-400, 150 -600, 200- 600 mm, ad a teleconverter to these and they are even better A large bean bag and tripod is useful. Subdued or camouflage clothing is a must, waterproof jacket and trousers. Spare batteries, and CF/SD cards.
There are more images of the Eurasian otter in the Eurasian otter gallery
Testimonials
"Fill your boots" is what springs to mind with my photography exploits this year already!
I have many people to thank for enabling me to experience some great wildlife encounters and to capture some lovely images so far this year.
The first is

Ron McCombe

who facilitated 5 days in Mull for otter photography. Ron and his wife, Lynne, ensured that we had a wonderful stay in a beautiful house but more importantly Ron's knowledge of otter habits and behaviour plus the laws protecting them was invaluable.
I have so many photos but here are some tender moments between mother and cub from swimming to resting on shore. Thank you so much

Ron
Jane Jeffrey ……..January 2023
Hi Ron
Back in Devon now and am starting to go through some of the images from the workshop which are looking really good so far.
I just wanted to thank you and Lynn for the excellent few days you gave me on Mull, I thoroughly enjoyed my time despite the somewhat iffy weather!
The accommodation was great and ideally located for Croggan and Loch Spelve which proved I think our most successful location, the food was brilliant and I was made to feel very
welcome and at home from the minute I arrived. Everything was very well organised and thought through in advance to ensure I got the most out of my time on the island.
It was clear that it was very important to you both that all the participants in the workshop had the very best experience and things like timely reminders when you have forgotten to make your daily flask and you taking me on your pre-workshop 'rekkie' on Saturday were over and above and very much appreciated.
Despite the distance I hope to book further workshops in the future but, in the meantime, hope you are both enjoying a well-deserved break before returning home.
Thanks again for a fantastic trip and hope you both have a great Christmas and 2022
Regards
Dave Harwood………Devon
Hi Ron
I just back from Mull having spent 4 days with Ron searching for and photographing otters. Having been to Mull previously and failing to find any otters I was delighted to have an expert guide in spotting, following them ashore and getting close enough to photograph without disturbing these elusive mammals. Watching them dive for fish, carry their catch in and eat the catch or give it to their pups was amazing. I was able to take hundreds of photos and so pleased with the results! Ron guided us as much as necessary with the photography and gave invaluable help in editing. Along with the otters we were able to spend time photographing stags, eagles and feral goats! The accommodation was excellent with a spacious warm house and more than enough good food! Thanks, Ron for a great all-around workshop 
Carole MacLaren… January 26th 2020
Isle of Mull Otters Workshop.
Having visited Mull several times over the last few years for wildlife photography, generally in Spring/Summer and by myself, finally concluded that trying to drive and look for otters at the same time was a recipe for disaster and so decided to give this workshop a try. The small group tour worked well and with several pairs of eyes searching for otters, many more sightings were made than I could have hoped for by driving myself. Also, as Ron pointed out, during the summer months there are many more tourists driving around and many more daylight hours available for the otters to feed. Several otter sightings were made every day with enough good photo opportunities to keep all of us happy. Other sightings included sea eagles, red deer, feral goats, numerous mergansers and great northern divers plus a couple of fleeting glimpses of hen harriers. Ron knows his subject well and his knowledge, together with his easy manner of passing it on was greatly appreciated by all of us. Overall, an enjoyable workshop that I would consider repeating.
Lee Myers – January 26, 2020
Isle of Mull Otter Photography Workshop with Ron McCombe.
Just spent 4 days with Ron and his wife on Mull. The accommodation was excellent and Lynne provided excellent meals. We found 7 to 9 otters every day and got some great shots, nearly all from the roads. Ron was very insistent about the welfare of the otters and we soon backed off if we felt they were not happy. I learned a great deal about their behaviour and being able to try and anticipate their movements. We also saw a White-tailed Eagle very close on a rock, which had just taken a Red Throated Diver. Golden Eagles, Harriers, divers and lots of other species were also seen. Avery worthwhile trip, run superbly, definitely a must, think I will probably do it again. Lots of snow which was the icing on the cake.
Richard Stacey……………. East Anglia 2019
Re Otter's trip to Mull  with Ron McCombe
This is my second trip with Ron McCombe, having done Eagles in Sweden last year.
A fantastic trip in every way, with such wonderful views of Otters, providing everyone with brilliant views of these amazing animals. We all had the vast experience of Ron,s craft and skills on how to approach these sensitive creatures, providing us with great photographic opportunities,s throughout the trip. We were also very fortunate to see both White Tailed and Golden Eagles, amazing views of Hen Harriers too. Plenty of open spaces to practice our photographic skills with Ron,s great help. The accommodation was first class, and the food provided for us was just superb as well, I hope I can go back soon, A very satisfied customer indeed.
Colin Moyes ……….Suffolk 2018

Isle of Mull Otter Photography Workshop with Ron McCombe:

"I have been to the Isle of Mull many times over the years but have never been able to get any decent Otter photographs. Seeing Otters on Mull is relatively easy, but getting good photographs is a completely different matter. I, therefore, decided to book the Otter Photography Trip with Ron McCombe, mainly because his Otter photo's from previous trips were superb. I arrived at the accommodation on Saturday evening and was very pleasantly surprised at the excellent standard of the house – a lovely large open lounge, dining area and kitchen with underfloor heating, very spacious bedrooms, most with en-suite bathrooms. I was immediately made to feel very welcome by Ron and his wife Lynne and given an overview of the next 4 days.
Within just a few short hours on Day 1, we were onto Otters, not just distant views, but close enough to start taking decent photos – I was delighted – what a great start. As the day progressed I was able to watch and study the Otter activity and learn to predict their behaviour and what was going to happen next. Ron continuously shared tips and advice on the Otters and camera settings, which has taken him many, many years in the field to learn himself.
As each day progressed we got closer and closer to many different Otters and the photos just got better and better. I cannot believe how many great shots I had in the bag. Each evening (after a fabulous home-cooked three-course meal) we reviewed our photo's and Ron shared his workflow and processing techniques. During moving from one Otter site to the next, we also picked up many more sightings and photos of Mull's other wildlife – Red Deer, Golden Eagle, Sea Eagle, Hen Harrier, Curlew etc. One key issue for me was that the welfare of the Otters always came first and if it looked like they were concerned about our presence, we backed away.
It was a fantastic 4 days and I came away not only with many great images but I had also learned so much.
The trip far exceeded my expectations and I would like to thank Ron for a superb four days."
David Naylor – Darbyshire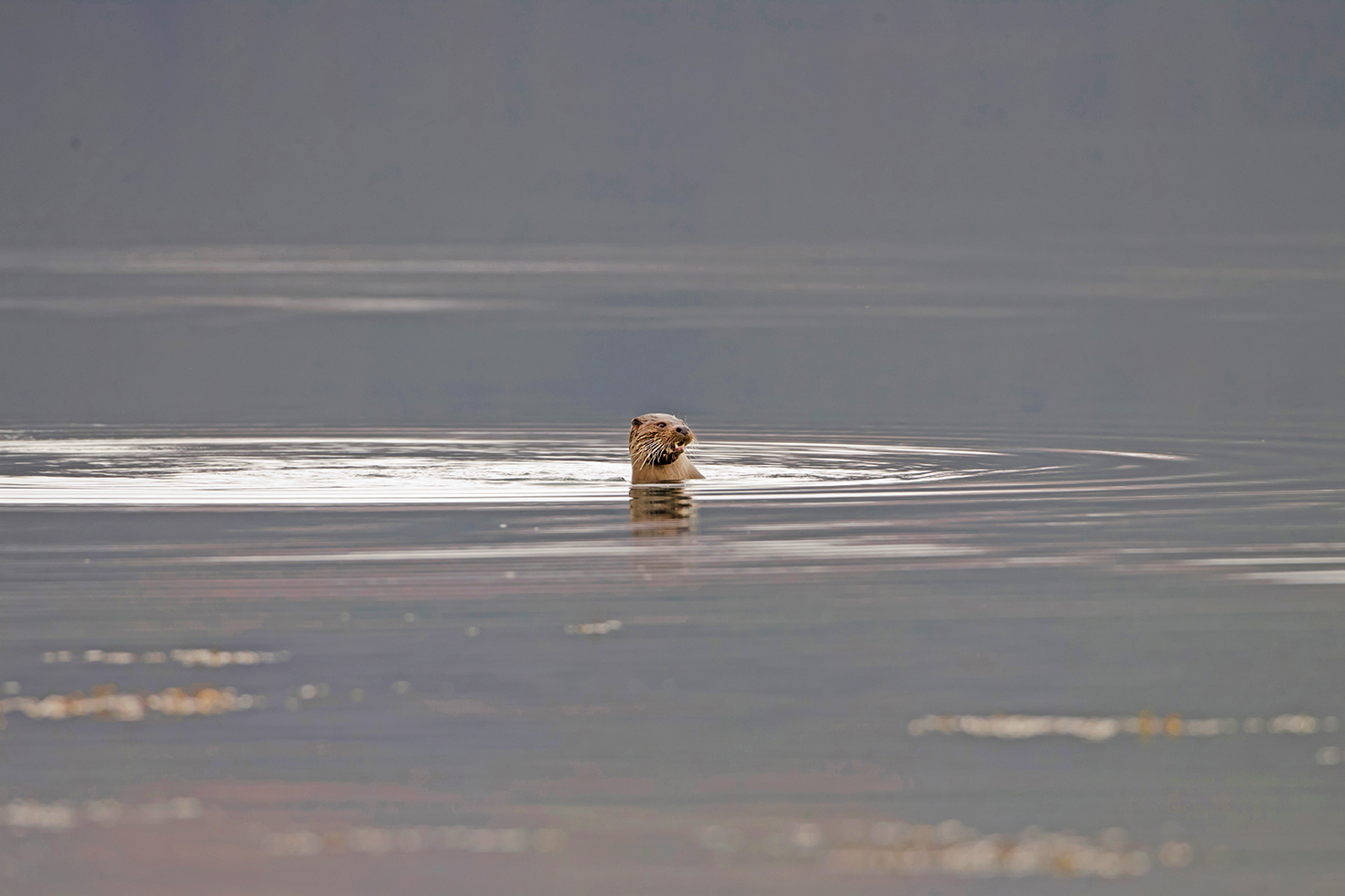 If you would like a print or use of any of the pictures on my site or would like to commission a piece of work please don't hesitate to contact me and I will be happy to discuss your requirements.
Eurasian Otters Workshops
Isle of Mull