Northern Goshawk
Dumfries and Gallow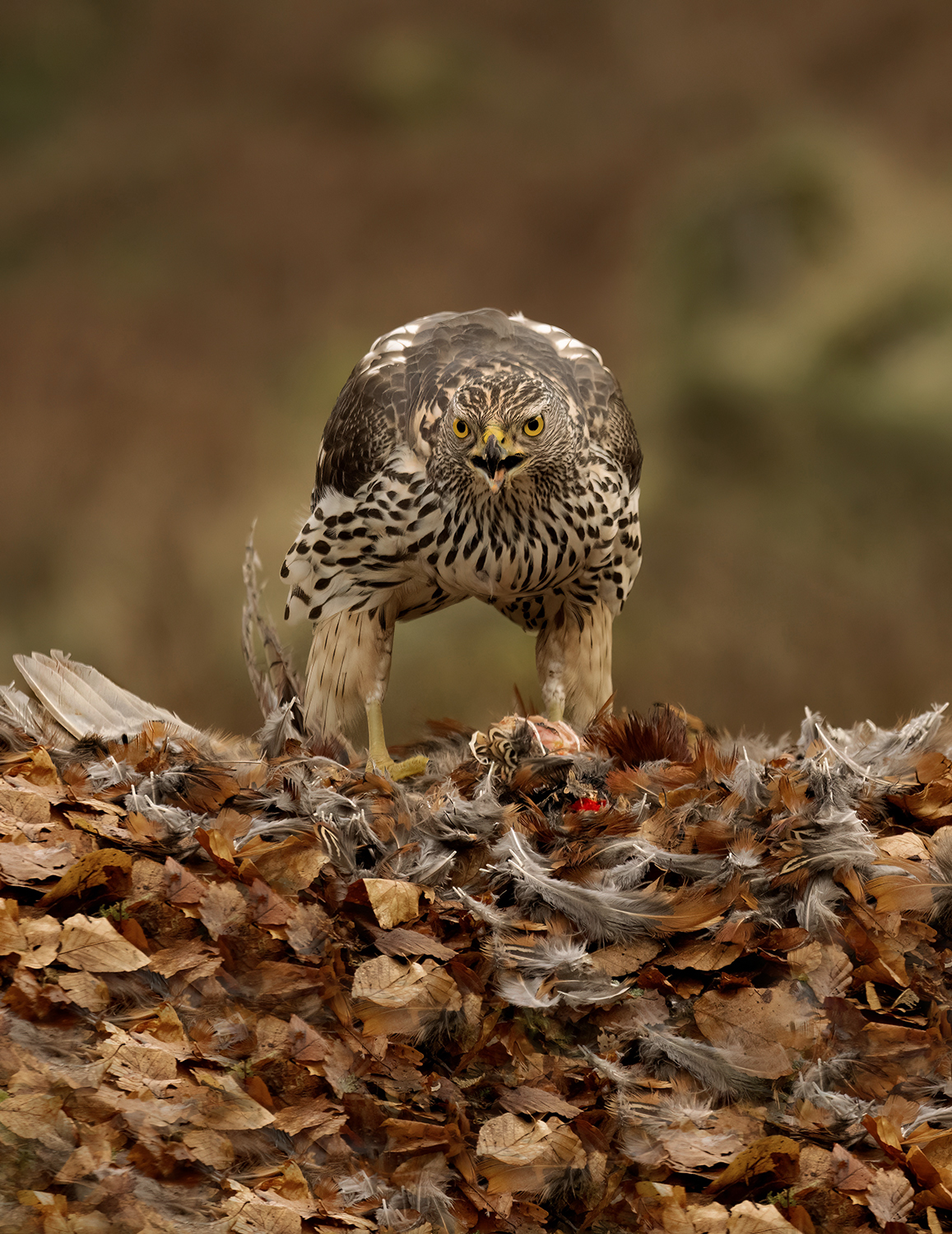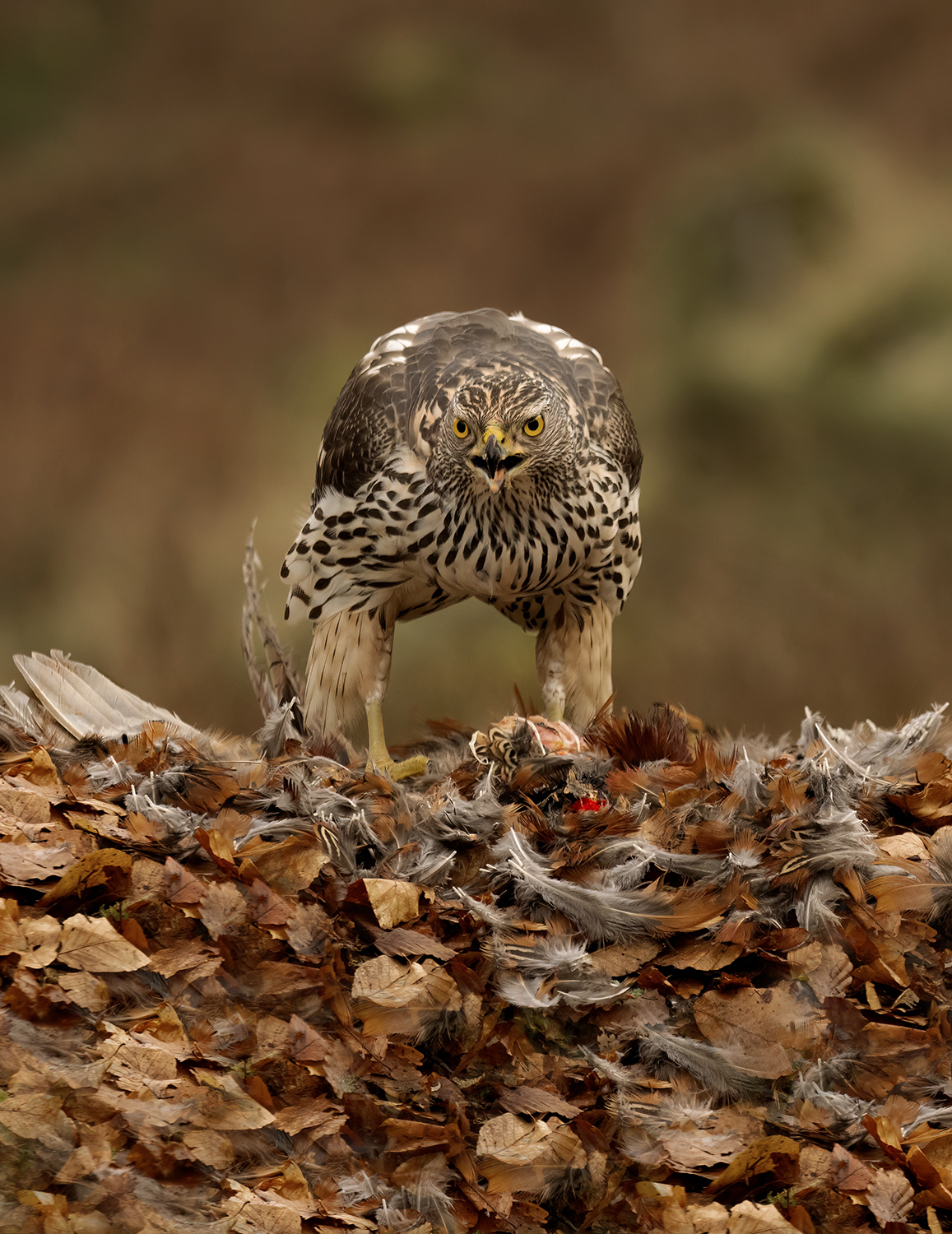 I have finally managed to get images of a Goshawk. The date was April 4th 2023, a red letter day for me.
This bird has been on my "list to get" of birds I wanted to photograph. A real "Bucket List Bird" for me.
I have travelled largely through Europe hoping to see one of these birds and to get photographs of it, but it was always the same, "you should have been here yesterday".
The hide for this iconic bird is in Dumfries and Galloway belongs to a long-time friend Alan McFadyan
Eventually, the bird came in, a yearling and possibly a female, it stayed for thirty minutes, one of the best birds I have photographed and managed some great images.
What a great experience sitting with this icon of the raptor species