World of Owls
Owls of the World
Location, West Lothian, Scotland
Cost £150 per person
three to eight people
16th September 2018
09:30 am to 15:30 pm
£50pp non-refundable deposit to secure the booking
See our terms and conditions
Each one of these owls has its own personality, some are shy and others aggressive. You can stand close to all the owls. The owl handler will give you all the information about their owls e.g where it comes from in the world and what they live on. Some are nocturnal and some diurnal
Workshop
This workshop is designed to help you put your skills together
and get some amazing images of these magnificent owls.
The workshop will consist of five owls for the day, selected from the list below. Each owl will be taken to a wooded area within the location of the owl center and placed in a suitable perched location, each owl will be photographed in its natural surroundings.
Great grey owl, Siberian eagle owl, great horned owl, Long-eared owl, Barn owl, Tawny owl, African spotted eagle owl, Brown wood owl, Little owl, snowy owl, Ural owl, and more,
Please note some owls may not be available at the time of your workshop. We cannot guarantee an owls availability They could be unwell or in moult, The owl center are sole judges of an owls fitness on the day
See more picture of Ural owl here
See more picture of Tawny Owl here

See more pictures of Long eared Owl here
See more pictures of little owl here
All my photographs displayed on the website are here for you to enjoy, it is hoped that you will experience some of the pleasure enjoyed when taking them. If you wish to own a copy yourself feel free to use the online print order service. The beauty of the wildlife that surrounds us is clearly shown in the images within. All images are the copyright of Ron McCombe, reproduction without written permission is not allowed.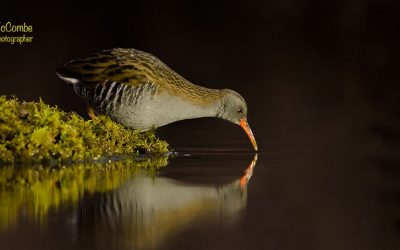 An illustrated talk "A Walk on the Wildside" by Ron McCombe at Edinburgh RSPB Group The talk is a collection of my  images from my journeys throughout the world Napier University, Lindsay Stewart Lecture Theater, 10, Napier University, Colinton Road, Craiglockhart...
read more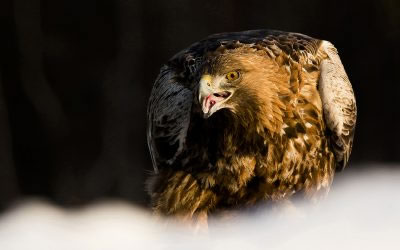 An illustrated talk by Ron McCombe at Paisley Colour Photographic Club, William McMaster Centre, Donaldson Dr, Renfrew PA4 8LX Scotland.
read more
Ron McCombe Wildlife Photographer
Tel: 01450 870044
Mob: 07802 236740